Once your job application is ready, you have several options for sharing it with candidates. Here's the steps to email your job application:
Click on the Job Application icon.
In the Job Application page, click on the Send Application button on the left.
You will see two options on how to send an applicant your company's job application: Send Email or Get Link.
Select Send Email and the Send Email pop-up will open.
Enter the candidate's email address in the Send To field, enter a Subject and Message. You can use the default subject line and message or delete them to create your own.
Click Send when you are ready to email the candidate your company's job application. The link to your application will be included in the email.
Note: You cannot see a history of job application emails you've previously sent. If you are unsure, simply send another email.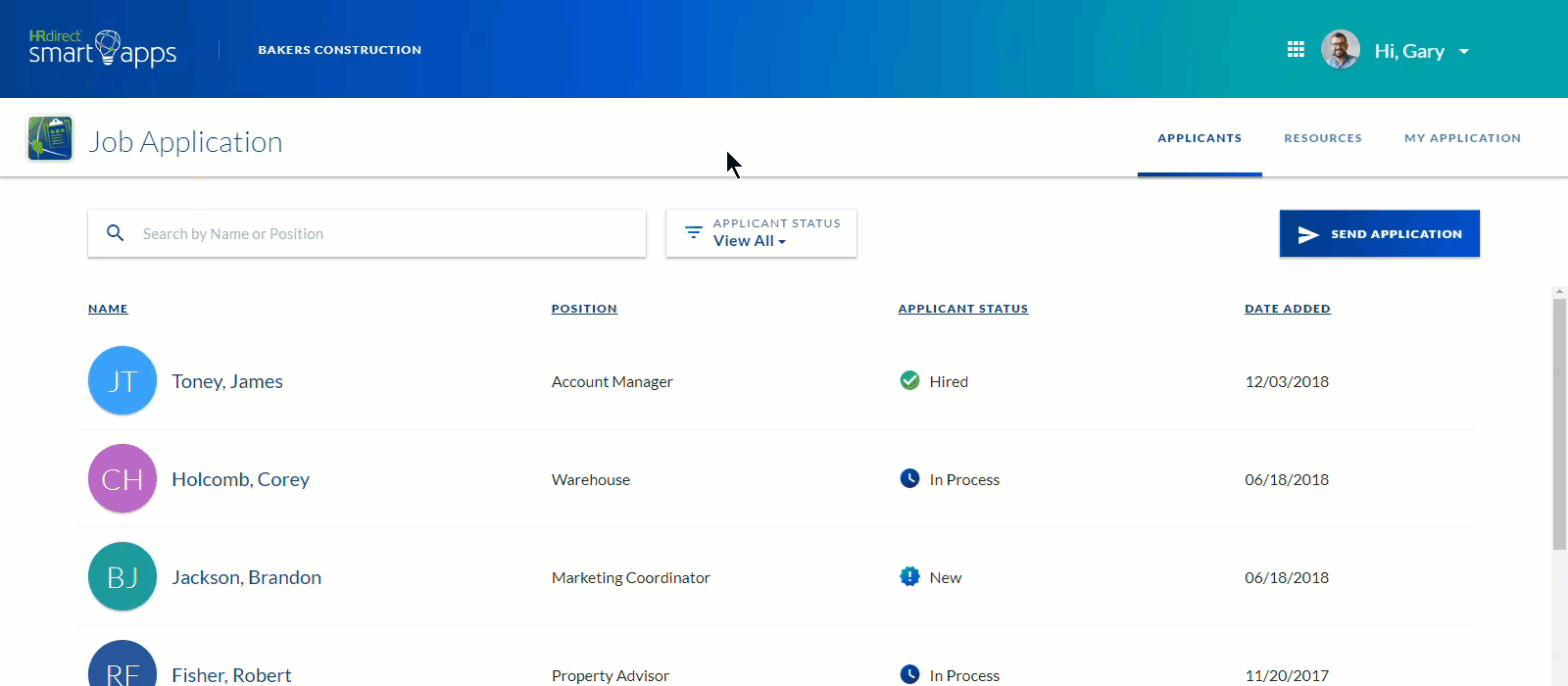 Related: Share a Job Application Link Online