On the Attendance Calendar page, click on Resources at the top of the page.
In the Resources page, scroll to the bottom of the page and on the right-hand corner, you will see the Calendar Downloads box.
Click the View More button to open the Calendar Download page. Here you are able to select the Time Bank and Year that you would like to print. (Certain web browsers create a PDF file for you to print or download.)
Click the Print icon to print your Attendance Calendar or click the Download icon to save it to your Desktop or Folder on your computer.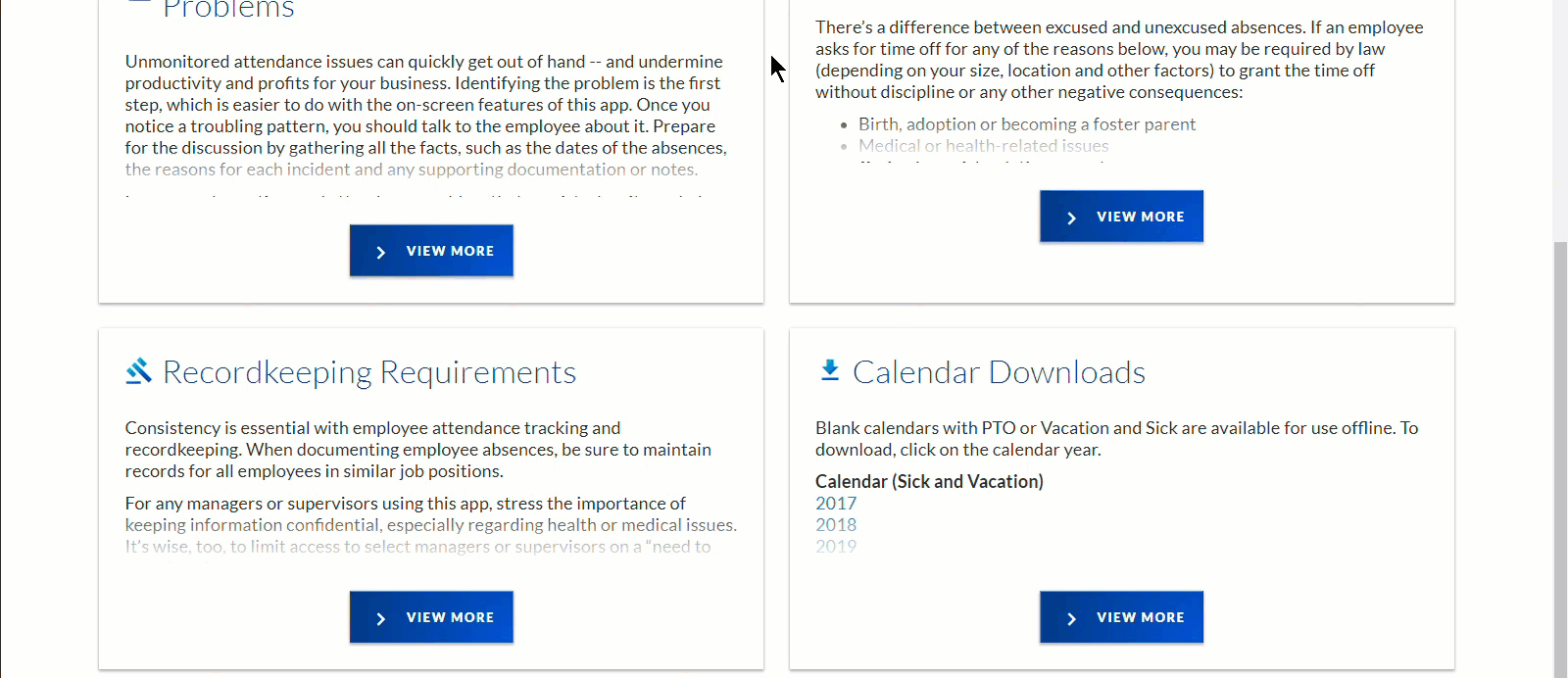 Also see: How to print an Employee's Attendance Calendar along with corresponding notes.