We took your feedback and made some timesaving improvements. The app now takes the manual entering and calculations off your plate.
"Available Time" is Now Called "Starting Time"
Previously you would have to manually enter the available time. Now you only have to enter the starting time once at the beginning of the year, and the following months will fill in.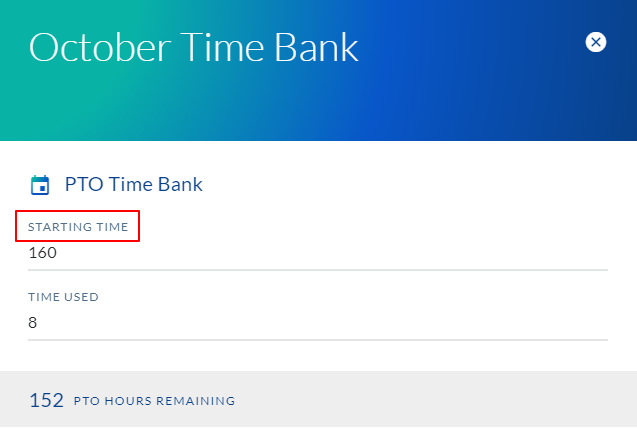 The total used hours are automatically deducted for you from the start time, which immediately calculates the remaining time.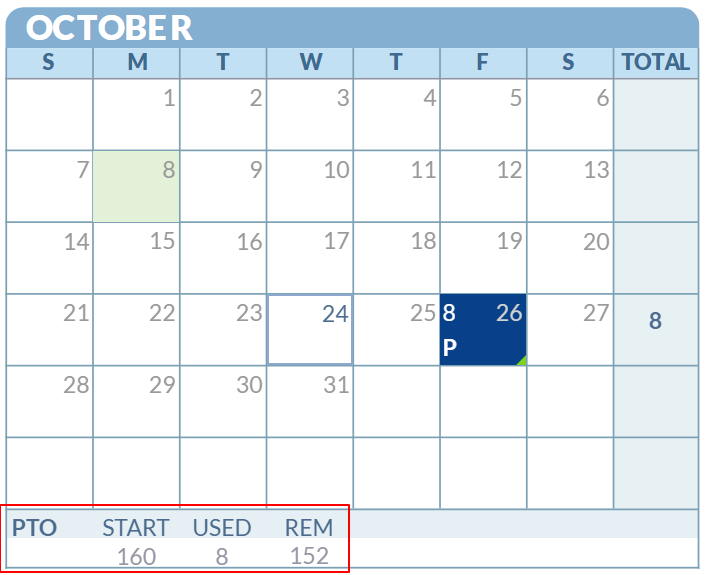 Previously Entered Hours Are Now "Hours Adjusted"
Wondering what happened to the hours you put into the Used field? We saved those hours in an editable "Hours Adjusted" option. Should you make a mistake, hit the "Reset" option to change the PTO Time Bank, back to the previous amount.
Deleting an Absence Event
We have made a small update to how you delete an absence event. Click the 3 vertical dots next to "Absence Event," and a pop-up "Delete Absence Event" will appear. Need a little more help? Checkout the step-by-step article Deleting an Absence Event.
Login to the Attendance Calendar app to begin using the latest enhancements.
Have more questions about the Attendance Calendar updates? See FAQs