We've listened to your feedback and redesigned the Attendance Calendar Smart App to make it easier for you to track absence events. With a brand new design and increased functionality, we are excited to launch the following updates:
Create Custom Absence Codes with Colors
You can now apply a color to each absence code to easily identify an event on the month calendar view.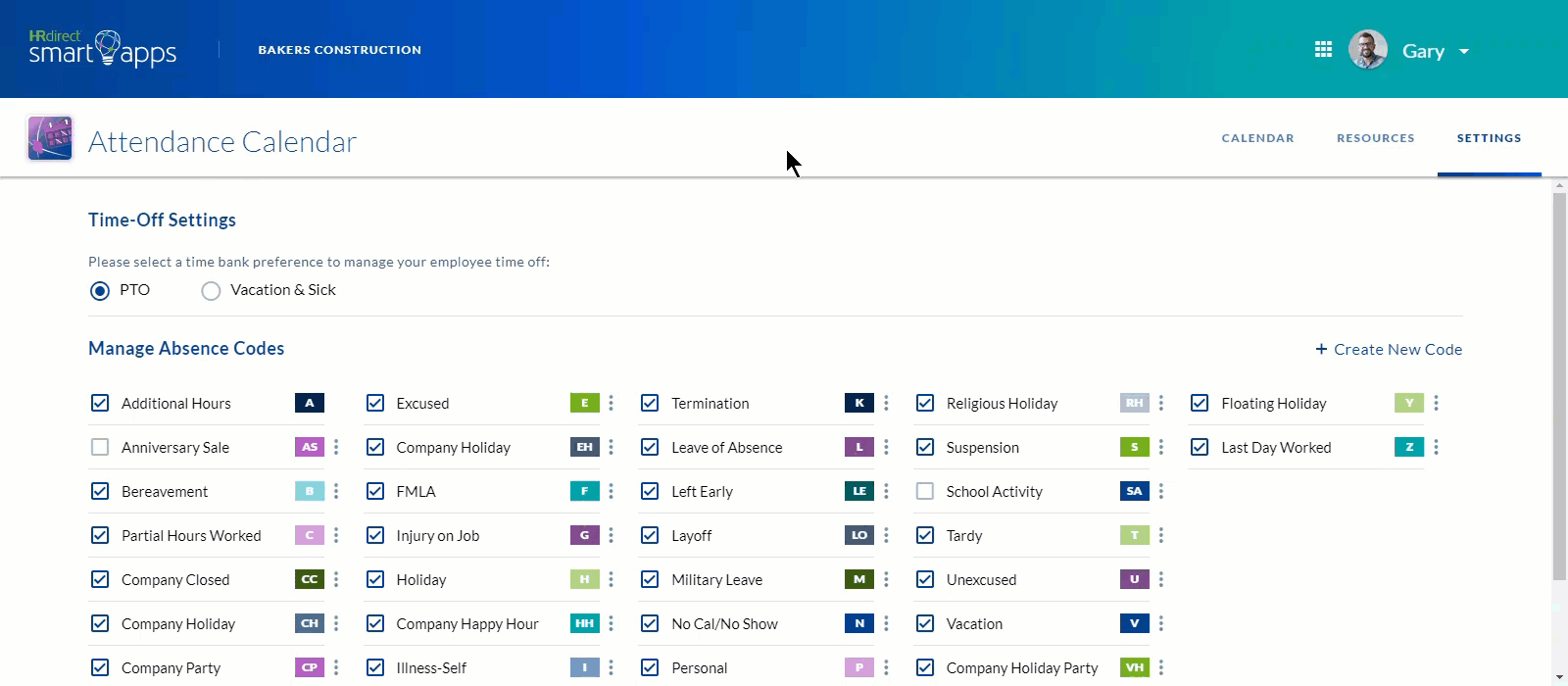 View Calendar by Year or Month
View the calendar by Year to get an overview of absence events or zoom in by Month to get more details.
View All Employee Events or a Single Employee Calendar
You can now view all employee events in one convenient view. You can still view a single employee calendar by selecting an employee from the drop-down list on the left.


Adding an Absence Event for an Employee
Select a date from the calendar or the Add Event button to add a new absence event for an employee.
Setting up an Employee's Time Bank
After an employee is selected and you are on the Month view, you can set up an employee's Time Bank on the left column. Enter Starting Hours, and as you add new events and apply it to a Time Bank, hours will automatically be deducted to get Remaining Hours.
Managing Employee's Events
You can select a date from the calendar to see absence events occurring on that date. Select an event from the panel list to edit or delete.